WELCOME
A warm and heartfelt welcome to ALL. If you are new to the parish, please consider becoming a registered member. To do so simply call the parish office. We look forward to making you feel welcome and at home, and invite you to enter fully into the spiritual and social life of your new parish.
Bishop Byrne Letter, Feb 25, 2023
February 25, 2023
Dear Holy Name of Jesus parishioner, As Catholics we know that while our faith sustains us in all moments of our lives, we embrace it and need it most during the difficult times we encounter.
Since the COVID outbreak, Mass attendance at Holy Name has been down significantly while operating expenses have increased. As a result, the parish has been unable to meet all of its financial obligations with current income. Unfortunately, while this is a pattern found in other parishes, the situation has become acute at Holy Name. Despite the best efforts of your parish administrator, Deacon David Southworth, and so many of you, it is clear that this trend is no longer sustainable.
After a careful review and much prayer, I have reached the difficult decision that the Holy Name of Jesus Parish will be closed effective June 30, 2023.
I understand how heartbreaking this news is to hear. It was a hard but necessary decision to make.
As part of this, the two cemeteries currently affiliated with Holy Name Parish, Calvary and St. Patrick cemeteries will be placed under the auspices of the Diocesan Cemeteries office effective July 1, 2023. Records, administration and upkeep for both cemeteries will be managed through their office at Notre Dame Cemetery, 63 Lyman Street, South Hadley. The phone number is 413 420-0001. In addition, sacramental records from Holy Name of Jesus Parish and the former St. Patrick Parish will be transferred to St. Stanislaus Basilica. Their phone number is 413 594-6669. And records from the former Assumption of the Blessed Virgin Mary and St. George parishes will be transferred to St. Rose de Lima Parish. Their phone number is 413 536-4558.
The disposition of all patrimony and property will be addressed at a future time with the understanding that after all debts are paid, proceeds will be divided between the Chicopee Fund, as well as for the future upkeep of Calvary and St. Patrick cemeteries.
Again, please know I share in your sadness, especially for those of you who have remained so very faithful to this parish over the years. Although the active life of this parish will come to an end, its great legacy will live on in our faith community. I
know that all the nearby Catholic parishes will be prepared to welcome you. Please know that you will be in my prayers.
With prayerful best wishes,
I am your friend in Christ, Most Rev. William D. Byrne Bishop of Springfield
Mass Times
LITURGICAL SCHEDULE
LORD'S DAY MASSES
Saturday: 4:00 pm, 3:30 pm Confession
Sunday: 10:30 am & 7:00 pm
THURSDAY: MASS at 6:30 pm (starts March 3, 2022)
Thursday Adoration and Confesssion: 6:00 - 6:30 pm

HOLY DAYS OF OBLIGATION
8:00 am & 7:00 pm

ADORATION Wednesday: 3:00 pm–5:00 pm & Thursday 6:00 - 6:30 pm
April 2023 We are still being very careful at mass, we encourage masks... please join us if you are comfortable. THANK YOU ALSO for the continued financial offerings!
See the bulletin for additional information
Bulletins Email
You can Subscribe for an email notification when a new bulletin is available online - see below
Live Streaming Mass
WE ARE LIVE-STREAMING: 3 masses per weekend: 4:00 p.m. on Saturday and 10:30 a.m. & 7:00 pm on Sundays.
You can see this live and recorded on our YouTube, Facebook and Parish Website:
Click image below for our Facebook Video Page
You can also find it from the Facebook app, or you can do an internet search.
Gen of Faith Oct 24, 2021
Office Hours
Monday – Thursday: 8:30 am–4:30 pm
CLOSED FRIDAY
Faith Formation Office
Faith Formation Program
GR K–11 Sunday: 9:00 am–10:15 am downstairs in the Parish Hall on Chapman Street during school year.
YOUNG ADULTS MINISTRY
YOUNG ADULTS (~21-39) of Holy Name of Jesus Parish cook a meal for 30 at Lorraine's Soup Kitchen for the 2nd Monday of the month. Come join us in the Rectory Kitchen the Sunday before at 4:00 pm. Potatoe peelers always needed!! Social Distancing/masks.
GENERATIONS OF FAITH (CCD)
HOLY NAME OF JESUS AT ASSUMPTION CHURCH
GENERATIONS OF FAITH Faith Formation (CCD)
Fall 2022/Spring 2023, Six Sundays: 9:00am – 11:45am, Downstairs Church Hall
SCHEDULE (Only come 6 times all year; for the whole family/parish)
Arrival, Breakfast & Opening: 8:45am-9:25
Break outs: 9:30 - 10:25am
Mass: 10:30am-11:15am ,
Gather/Send: 11:20-11:45am
WE HAD A GREAT 1ST YEAR!!... THANKS TO ALL WHO PLANNED, PUT ON, AND PARTICIPATED!!
2022-2023: FOCUS IS SACRAMENTS
October 30, 2022 - Eucharist and Mass
December 4, 2022 - Baptism
January 8, 2023 - Marriage
February 26, 2023 - Lent/Anointing of Sick
April 2, 2023 - Priesthood
April 30, 2023 - Confirmation (Change from May 14, 2023)
LIVING CATHOLIC - WHOLE FAMILY FIELD TRIPS Mercy Hospital, Monastery, Lawyer, Grocery
November 20, 2022 - Feeding the Hungry at Mary Mother of Hope - Deacon Bill Toller
December 18, 2022 - Challenges of being a Catholic Lawyer - Atty Tom & Kate Day, Egan, Flanagan & Cohen
February 5, 2023 - Mercy Hospital - Patrick O'Brien, PA
March 12, 2023 - Chicopee Police Dept, Deacon Mike Tryznadel
April 23, 2023 - Cancelled (as of Mar 27, 2023)
EDGE - MIDDLE SCHOOL SESSIONS; Sundays Noon to 1:30 (includes lunch)
October 23, 2022
November 13, 2022
December 11, 2022
January 22, 2023
February 12, 2023
March 19, 2023
April 2, 2023
May 21, 2023
Cemetery Information
Calvary and St. Patrick's Cemeteries
P: 413-265-5738
Daily Readings
Weekly reading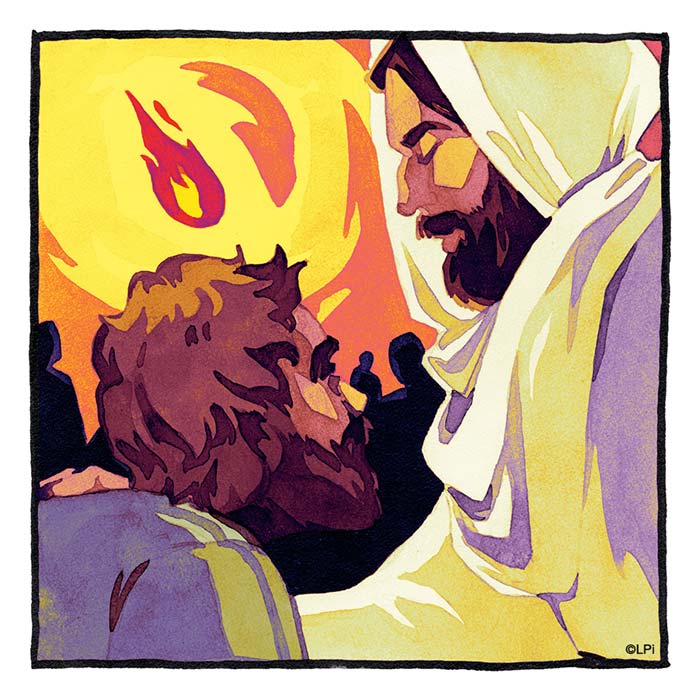 © Liturgical Publications Inc